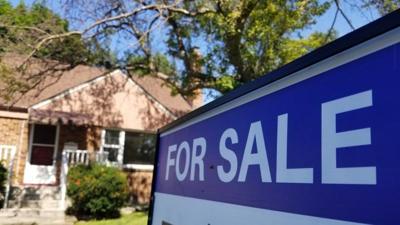 West Island Real Estate rolls along despite COVID 19
By Kevin Woodhouse The Suburban
While many businesses having taking a serious financial hits due to COVID 19 and the subsequent quarantine, a combination of factors have made real estate in the West Island and across the island of Montreal a winning formula.
"Before COVID 19, proximity to the city was a real value for real estate," said Daniel Arsenault of Royal Lepage Village.
Arsenault told The Suburban that clients are requesting homes that are not adjacent to the city as "the fear of proximity and living in close quarters like condos and apartments are less appealing right now."
Arsenault noted that this is a"global phenomenon now as with more people working from home, they need more space and for some, living in close quarters to others in apartments is no longer their primary interest."
For some residents of the city, they are choosing to move to the West Island as "there is less population density while some West Island homeowners are looking to move east, north and west as they feel the West Island is too crowded."
He gave an example of a recent sale he did of a couple who used to live in the city but have since relocated to Hudson for more space and less people.
For some senior citizens, the thought of selling their homes and moving into a residence is less appealing these days due to the outbreaks that ravaged some in the early days of the pandemic so "they have decided to stay in their homes longer," Arsenault said.
"Real estate was a hot market prior to COVID 19 and affordable locations will also be in demand and whatever our new normal becomes will dictate further trends," Arsenault said.
For Arsenault and partner Jennifer Smith, like many agents, their way of doing Open Houses have changed as there are no longer available time for anyone to come and visit a potential home. "Now we stagger the appointments so potential buyers cane check the property alone."
The last Open House Arsenault and Smith organized stretched over a six hour period with "clients coming visiting in half hour increments, allowing us some time to disinfect between visits."
Another new concept gaining in popularity are virtual home visits where clients can do participate in an online, three dimensional visit complete "with pictures taken by a professional photographer and the use of drone photography to give clients a complete picture without having to leave their own homes."
Because of the increased demand for homes over apartments lately and the fact that some seniors are not listing their properties "it is a seller's market as we have seen steady rise across the board," said Arsenault.