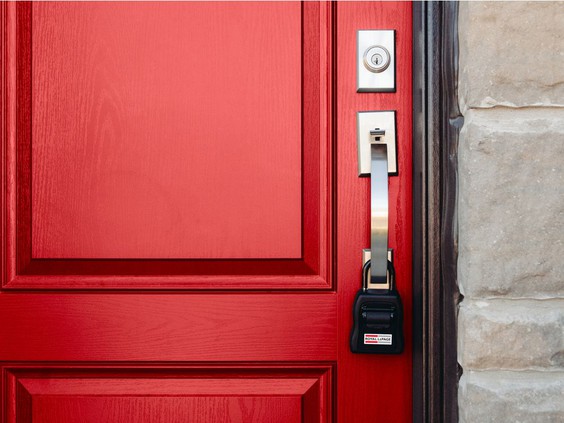 After the COVID-19 pandemic began last spring, many economists predicted it would take the wind out of the sails of Canada's real-estate industry. Yet a new forecast released Monday suggests prices in Montreal might not fall after all — in fact, they could reach new heights next year.
According to the Royal LePage Market Survey Forecast, it seems it will continue to be a seller's market for the foreseeable future. In 2021, the aggregate price of a home in Greater Montreal is expected to increase six per cent year-over-year to $514,900. The median price of a standard two-storey home could rise seven per cent to $656,200, while the median price of a condominium is forecast to increase 3.75 per cent to $382,600.
Why? Because there are so few homes for sale that even if a flood of new properties hits the market, there is so much pent-up demand it probably wouldn't be enough to rebalance the scales and bring prices down.
"What drives the market is consumer confidence. That's based in large part on interest rates and employment," said Georges Gaucher, general manager of Royal LePage Village. With interest rates lower than they've ever been, those who can afford it are hungry to buy.
Gaucher noted that the economic damage of the pandemic has not been equally distributed. The majority of the jobs lost in Quebec have been lower-wage positions in service and hospitality industries, and these workers are more likely to rent their homes.
Meanwhile, those who have been able to continue earning the same or more since the pandemic are saving money they would have spent on vacations, dining out, clothes and commuting. Now that they're spending so much time at home, they're keen to feather their nests.
A national survey released this month by RE/MAX found that only six per cent of sellers said the pandemic led them to sell their home. Far more said the crisis caused them to spend more on their home: four in 10 chose to move ahead with renovations, and 29 per cent started looking for a place with more space. Notably, RE/MAX is also predicting a four- to six-per-cent increase in Canadian home prices next year.
While demand for single-family homes has skyrocketed,condos — especially tiny shoeboxes downtown — have lost some appeal. Prices for these properties could flatline or even dip slightly next year, Gaucher said. Yet even this setback will only be temporary, he believes.
The "X" factor is international students and immigrants, he said. When the world returns to Montreal, downtown condo prices will probably rebound.
"To have a vibrant real-estate market, you need the influx of new Canadians," he said.
In May, CMHC predicted large declines in Canadian home prices for 2020, which would only begin to recover in the middle of the following year. While the forecast for Montreal was less bleak, thanks to entering 2020 with low supply and high demand, the report predicted sales would slow in 2020, that prices would drop but recover to 2019 levels by the end of 2022.
That obviously did not happen — in fact, according to data from the Quebec Professional Association of Real Estate Brokers, home sales in Greater Montreal reached record-breaking heights in November, up 32 per cent over last year. The median price of a single-family home increased 23 per cent year-over-year.
Even so, CMHC continues to stand by its pessimistic prediction, and Moody's Analytics projected in September that home prices would drop seven per cent next year.
Who's got it right? We'll have to wait and see. If there's one thing we've all learned in 2020, it's that no one really knows what could be coming next.
https://montrealgazette.com/business/montreal-real-estate-prices-to-rise-in-2021-forecast