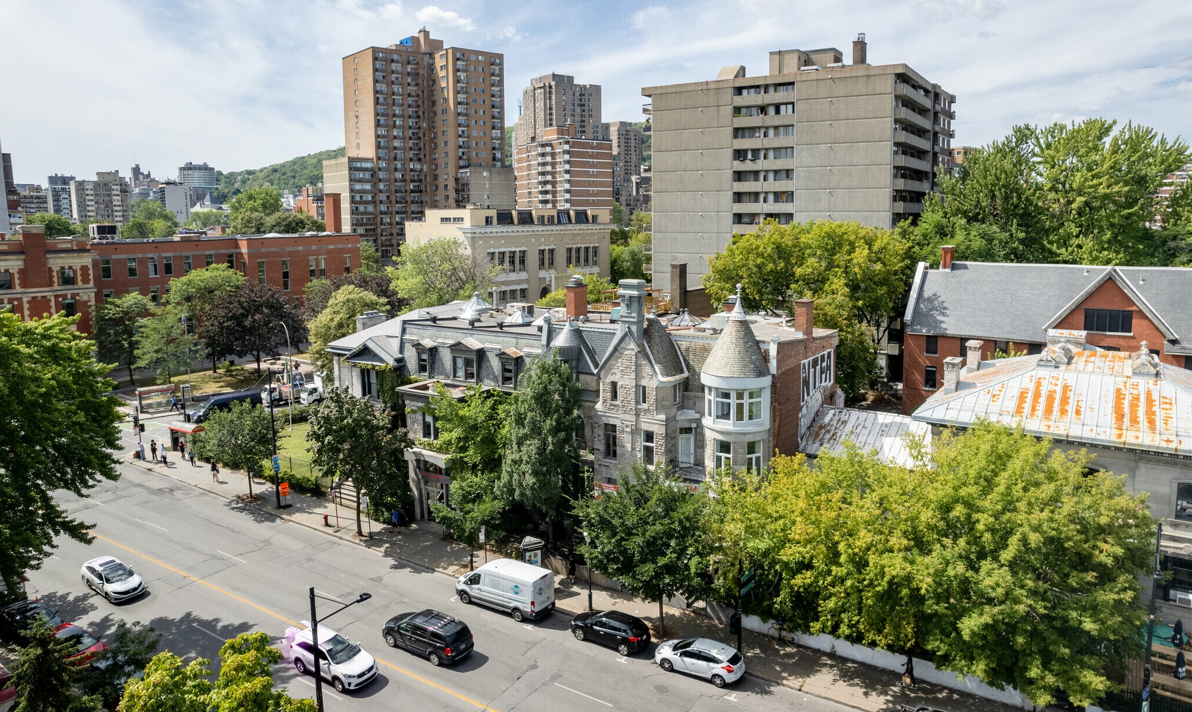 Non-Profit Acquires Century-Old Office Buildings for Future Housing Shelter
Projets Autochtones du Québec Invests $4.36 Million for Planned Transformation of Montreal Office Buildings
Non-profit Indigenous organization Projets Autochtones du Québec recently completed the purchase of two adjacent office buildings located at 65 and 69 Sherbrooke West in the Plateau-Mont-Royal borough with plans to repurpose the buildings as a short-term housing shelter. (CoStar)
By Kaoutar Safar: CoStar Commercial Real Estate Blog
September 15, 2023 | 10:22 AM
Projets Autochtones du Québec, or PAQ, is a non-profit Indigenous organization that supports First Nations, Inuit and Métis peoples facing housing insecurity in Montréal.
The organization recently completed the purchase of two adjacent office buildings located at 65 and 69 Sherbrooke West in Montreal, Quebec, with plans to repurpose the buildings as a short-term housing shelter, providing vital support to the community.
Constructed in 1887 and 1922, respectively, the historic buildings have a combined area of 11,364 square feet and are situated in the Plateau-Mont-Royal borough.
PAQ plans to commence its redevelopment project in approximately one year, allowing sufficient time to secure the necessary permits.
Alhassane Bah, representing NAI Terramont Commercial, facilitated the transactions on behalf of both sellers, while Dion Varvarikos, from Royal LePage Village, managed the buildings' purchase for Projets Autochtones du Québec.